Should you consider a wedding photography for cheap if your wedding budget doesn't stretch to or exceed the UK average of £18,400? The short answer is NO. While this may appear to be a biased answer from wedding photographers, it is the honest truth.
Your wedding day is a special occasion that you will remember for a lifetime. Therefore, choosing a Liverpool wedding photographer who can capture all the cherished moments and memories from your big day is essential. However, while it might seem like a good idea to go for a cheaper option, hiring a low-cost wedding photographer can be risky. In this article, we will discuss the potential downsides of prioritising cost over quality when selecting a wedding photographer. We will also stress the importance of investing wisely to preserve your memories for many years to come.
There is no denying that weddings are expensive; however, as we have already highlighted in our Liverpool budget wedding article, it is certainly possible to plan a stunning Liverpool wedding for well under £5,000 without compromising your day or your memories.
What is the average cost for a UK wedding photographer?
According to Hitched, the typical price charged for wedding photography in 2022 was £1,300 and typically ranged from between £1,100 to £2,000. But if you are being budget and doing your research, you will likely see some prices far lower.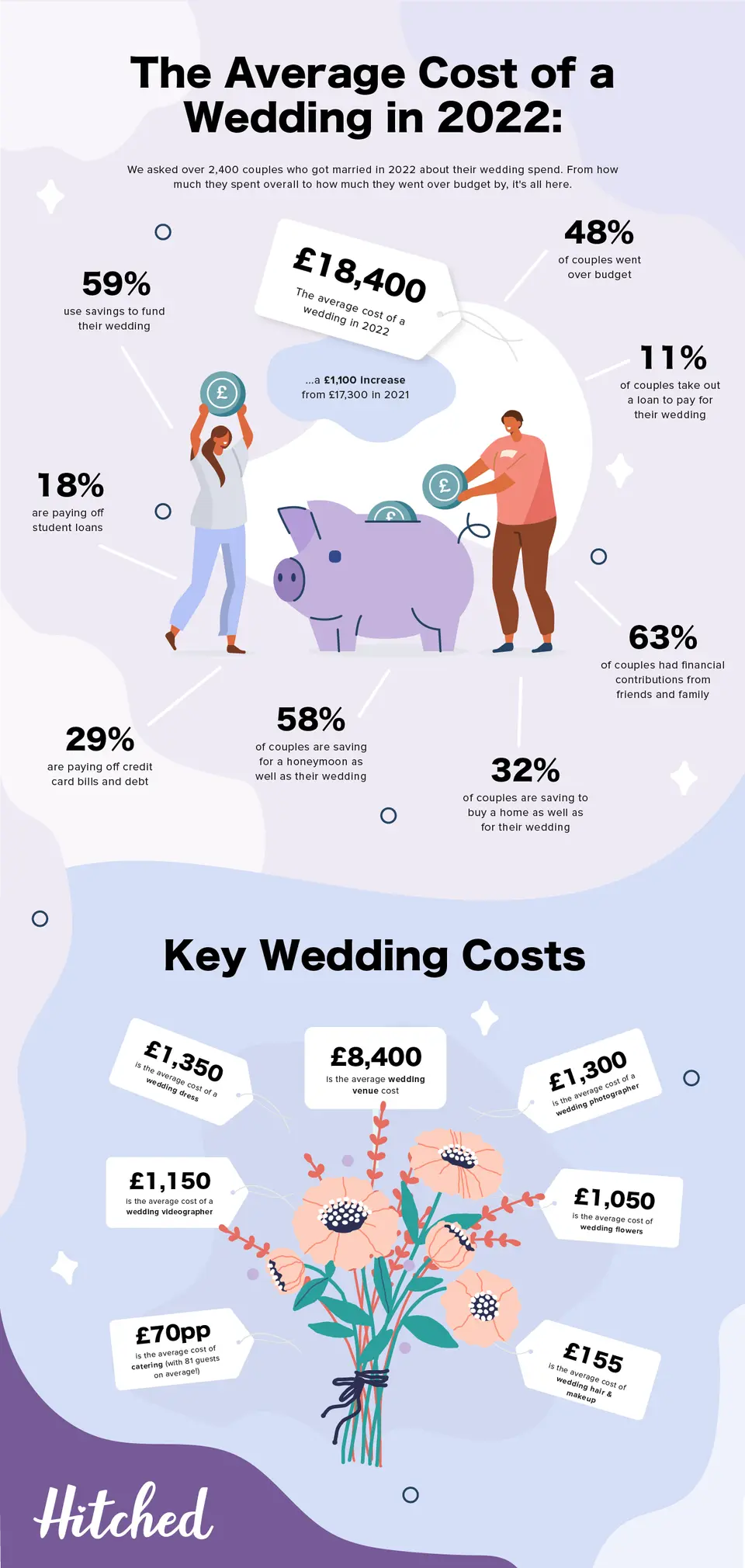 Know what you are buying and Photo Copyright.
The question of Photo Copyright repeatedly comes up in blog posts and wedding forums, with frequently miss leading advice and guidance provided for couples.
According to GOV.UK website Photo Copyright is the artistic ownership of the photograph, and the creator (Photographer) will be the first owner of the copyright. Unless this ownership is given or sold, the image will be protected until 70 years after their passing. In most cases, your photographer WILL NOT relinquish their rights to their image.
Personal & Non-Commercial Use Rights differ and are what you can expect from most photographers. These allow you to print, download and share your wedding photos without paying an additional fee per photo.
Remember to verify what is included when you come across an appealing offer. For example, some photographers may quote a low price to secure the booking but then add an additional charge per photo to remove their watermark (logo over the image) when you receive them. These practices can significantly increase your total cost.
The Cost of Experience and Skill
Everyone starts somewhere, and starting a new business as a wedding photographer can be challenging. However, while many photographers will spend years learning photography, attending workshops and investing in training to build their portfolio, there is a cheaper and quicker way! Therefore it is not unusual for new or inexperienced photographers to charge low prices to book weddings to increase their portfolio.
One of the significant risks of hiring a wedding photographer for a low price is the potential that they are building their portfolio but have yet to build up their experience. Professional photographers with years of expertise understand the nuances of capturing the perfect shot, managing different lighting conditions, and documenting the unique moments of your wedding day. In contrast, inexperienced or amateur photographers may still need to master certain areas, including; technical aspects, composition, and the ability to anticipate and capture spontaneous moments. Unfortunately, entrusting your wedding memories to someone needing more experience and skill can result in disappointing photographs that fail to reflect your special day's true essence and beauty.
Equipment and Resources Cost
If you want the best outcome for your photos, hiring a professional photographer who invests in high-quality equipment like cameras, lenses, and lighting is essential. While lenses can last for years, camera bodies typically need to be replaced every 2 to 3 years. As a result, cheaper photographers might cut corners by using outdated or low-grade equipment, resulting in lower image quality, poor low-light performance, and limited editing options. They may also lack backup equipment, risking your precious memories if something goes wrong. Hiring a reputable and experienced photographer ensures top-notch equipment and peace of mind that your photos will be captured with the highest quality and reliability.
Time and Attention to Detail
A wedding day is filled with special moments that should be captured in detail. However, choosing a cheap photographer may limit the coverage hours, resulting in missed opportunities to capture candid moments, emotional interactions, and the overall atmosphere of your celebration. In addition, these photographers may prioritise quantity over quality, leading to rushed shots and neglected details such as composition, framing, and post-processing. Hiring an experienced photographer guarantees that every significant moment is captured with care and precision as they will dedicate the necessary time and attention to the task.
Professionalism and Reliability
When choosing a wedding photographer, it's vital to consider their level of professionalism. While cheaper options may seem appealing, they may not prioritise essential qualities such as clear communication, punctuality, and reliability. This can lead to frustration, missed deadlines, and even a failure to deliver the final edited images, causing unnecessary stress during an already emotional time. Reputable photographers, on the other hand, have established processes, clear contracts, and a commitment to meeting and exceeding their client's expectations. Their professionalism and reliability ensure a seamless experience from start to finish, giving you peace of mind and high-quality service.
Irreparable Loss of Priceless Memories
Ultimately, the most significant risk of hiring a wedding photographer for cheap is the potential loss of priceless memories. Your wedding day is a culmination of love, joy, and special moments shared with loved ones. These memories deserve to be captured with expertise and care to be cherished for generations to come. Unfortunately, entrusting this responsibility to an inexperienced or unprofessional photographer increases the risk of missed shots, poor image quality, and the inability to recreate those fleeting moments. Investing in a reputable photographer, even if it comes at a higher price, ensures that you have the best chance of preserving your wedding memories in a way that truly reflects the beauty and significance of your special day.
Creativity and Artistic Vision
Capturing the beauty and emotions of your wedding day requires a photographer with a unique vision and creative approach. While budget-friendly options may be tempting, they often lack a professional's artistic flair and skill. A skilled photographer can use composition, lighting, and unique angles to create breathtaking, original images that tell the story of your love. Conversely, choosing a cheap photographer may result in cookie-cutter images that fail to capture the true essence of your special day.
Post-Processing and Editing
When it comes to wedding photography, post-processing and editing are essential for making your photos look their best. Professional photographers know how to select and retouch images to enhance their visual appeal carefully. However, if you choose a cheap photographer, they may skip this critical step or lack the necessary skills and software to produce high-quality photos. As a result, your wedding galley may have images that lack proper colour correction, exposure adjustments, or artistic enhancements, which can compromise its overall quality.
Backup and Data Security
Losing your wedding photos due to equipment failure or accidental damage can be heartbreaking. However, professional photographers have reliable backup systems in place to protect your cherished memories. They create multiple copies of your images and store them securely to avoid any loss. Conversely, budget photographers may not have the necessary backup procedures, which could leave your photos at risk of being lost or damaged. Choosing a professional photographer ensures your wedding memories are safe and secure, giving you peace of mind.
Overall Wedding Experience
A cheap wedding photographer may not prioritise customer service or go the extra mile to ensure a seamless and enjoyable experience for you and your guests. Their lack of professionalism and attention to detail can detract from your wedding day's overall ambience and enjoyment. Remember, your photographer will be present throughout the event, interacting with you, your families, and your guests. Investing in a professional ensures that they will conduct themselves with the utmost professionalism, respect, and empathy, enhancing the overall atmosphere and guest experience.
Potential Legal and Contractual Issues
Working with a reputable wedding photographer often includes a formal contract that outlines the agreed-upon terms and expectations. Cheap photographers may not offer such protection or provide inadequate contracts lacking essential details and safeguards. This can lead to misunderstandings, disputes, or even a failure to deliver the promised services. Protecting yourself legally and ensuring clear expectations is crucial when it comes to preserving your wedding memories. Hiring a professional photographer with a solid reputation and clear contractual agreements minimises the risks of encountering legal and contractual issues.
Relationships
Your wedding photographs play a significant role in preserving the memories of your special day for you and your loved ones. Although not all affordable wedding photographers are inexperienced, they still face the same business expenses. Therefore, if you charge less for your services but keep operating costs constant, you will have to take on more weddings to make up for the shortfall. While this might seem positive, it implies that you will have less time to spend with each couple.
Conclusion
Planning a wedding on a budget is understandable, but it's essential not to compromise on the quality of your photographer. Investing in an experienced and professional photographer ensures that your wedding memories are captured with artistry and attention to detail. Your wedding photos are a tangible reminder of the love and celebration shared on your special day. Prioritising quality over cost will safeguard the preservation of priceless memories that you and your loved ones will cherish for a lifetime.
YOUR ULTIMATE WEDDING PLANNING GUIDE
To help with your wedding planning we have put together a comprehensive 32 step guide taking you every step of the way